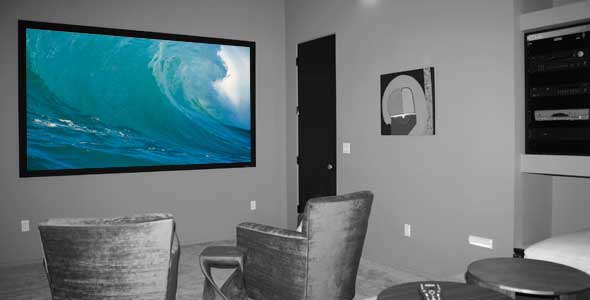 Fixed-frame Screens
Screen Research's fixed frame screen range provides a variety of options for installation, suitable for any number of situations.
The Integrator range allows the use of Screen Research fabrics in environments that do not require a finished frame. Available in two basic frame formats to suit a variety of custom installation applications.
Supreme 3 fixed frames feature velour-covered frames to provide enhanced perceived image contrast ratio and cater for any projector over-scan. Supreme 3 frames feature the new, patented E-Grip fabric attachment system. They are available in both standard and TheaterCurve formats, for use with anamorphic projectors.