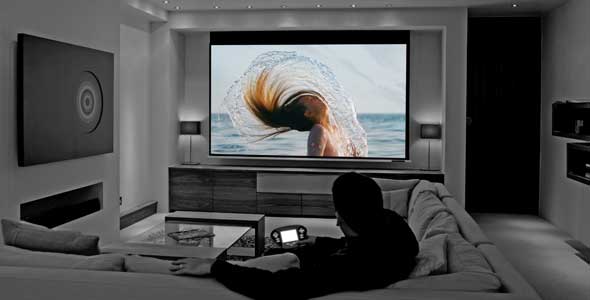 Legal information
This website is operated by Screen Research with its registered office at Bolesława Krzywoustego 31, 59-500 Złotoryja, Poland, and with offices for the purposes of correspondence relating to this website at this address. Your use of this website is subject to the following terms and conditions.
Disclaimer
All information on this website is correct at the time of writing. Product details and specifications are subject to change without notice. Screen Research accepts no liability for loss or damage arising out of the use of information on this site.
Privacy Statement
Although the majority of this site is freely accessible, there are certain areas that may require the collection of personal data to ensure that access is granted to bona fide Screen Research customers and partners.
We will not disclose any personal information you provide to us to any third party organisation, unless we need to do so to provide you with the products or services you select or we are obliged or permitted by law to disclose it.
You have the right to request a copy of the personal information that we hold about you and have any inaccuracies corrected. If you wish to do so, please contact Screen Research in writing at: Screen Research, Bolesława Krzywoustego 31, 59-500 Złotoryja, Poland or email: marketing@screenresearch.com
Links to Third Party Sites
Screen Research provides links to you as a convenience only, and the inclusion of any link does not imply endorsement by Screen Research of any site. Linked sites are not under the control of Screen Research and Screen Research is not responsible for the contents of any linked site or any link contained in a linked site.
Viruses
Whilst effort has been taken to ensure that the pages, documents, and software on this site are free from viruses, Screen Research offers no warranty that they are indeed free from viruses and users are responsible for ensuring that they have installed adequate virus checking software.
Patents and Intellectual Property
Screen Research products are covered by one or more of the following patents*: N° 04742791.9 (Europe) - N° 10/557781 (USA) - N° 04787296.5 (Europe) - N° EP04787296-202009901779397 (Italy) - N° 1126/CHENP/2006 (India) - N° 200480025260.9 (China) - N° 10/570135 (USA) - N° 09742311.5 (Europe) - N° EP09742311.5-201012902034558 (Italy) - N° 903989 (France) - N° 802361 (France) - N° PCT/FR2010/051593 - N° PCT/FR2009/050662 - N° 12/989842 (USA)
*Rev 11/2018
Copyright and Trademarks
ClearPix, ClearPix2, SolidPix, SolidPix1, GrayPix, X-Mask, C-Mask, LeWing, TheaterCurve, Pi-Grip, FastGrip, TFX, StopLight, DécorMask, TailorMade and the Screen Research logo are all trademarks of Screen Research.
THX is a trademark of THX Ltd.
ISF is a trademark of Imaging Science Foundation Inc.
Sivoia QED and is a registered trademarks of Lutron Electronics Co., Inc.
JBL and Bi-Radial are trademarks of Harman International Industries, Incorporated, registered in the United States and/or other countries.
EOS, PolyPlas, HeatScape, Symmetrical Field Geometry (SFG) and SonoGlass are trademarks of Harman International Industries, Incorporated.
Mylar and Kapton are registered trademarks of E.I. du Pont de Nemours and Company.
Somfy is a registered trademark of Somfy SAS.
All other trademarks are the property of their respective owners.