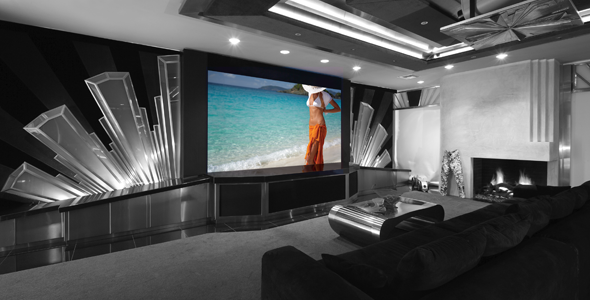 SolidPix™ Fabrics


ISF certified screen fabrics
Unity gain white and Ultra-contrast grey options
Perfect color balance and white field uniformity with no hot spots
Available for all fixed and motorized screens
Compatible with Screen Research's patented FastGrip fabric attachment system
Compatible with patented TFX™ Floating Tab-tensioning
Screen Research's ISF-certified SolidPix range of solid screen fabrics are designed to be industry class leaders. Engineered at a materials level to provide optimum levels of reflectivity, diffusion, texture and elasticity, the prime development goal was to obtain the most faithful image possible, on- and off-axis. This guarantees an image true to the projected source for all viewers, regardless of their seating position.
These off-axis characteristics ensure the absence of areas that are brighter than others, known as 'hot-spots'. This phenomenon can be disturbing when viewing large areas of color, such as plain backgrounds, snow fields or large areas of sky.
Excellent color and gain performance make SolidPix White 1.0 ideal for use with all types of projectors, particularly with the increasing demands of high definition material. The SolidPix Sonic White 0.9 is the micro-perforated acoustically transparent version of it.
SolidPix 2 Grey 0.9 makes the most of the performance level of high-powered projectors and offers stunning black levels without compromising color fidelity.
SolidPix DoubleFace White 0.8 is a special screen material surface that can be used in both front and rear projection applications. This negative gain fabric can also be used in applications with some ambient light presence because of its very good ambient light resistance characteristics, especially for rear projection.
SolidPix LightStop White 1.0 screen material is a double layer laminated screen material with black back side, which brings reference ISF-certified white screen material in applications where it is necessary to block the light coming from the back of the screen. It achieves great image contrast even in strong back-lighting applications.