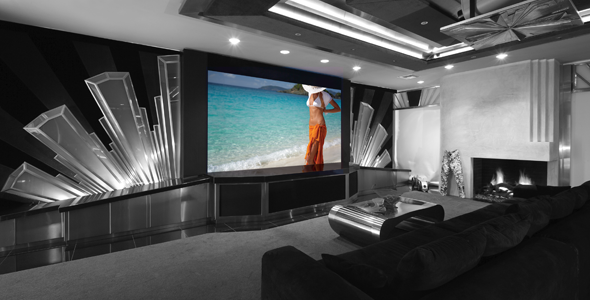 FusionPix™ Fabric


ISF certified screen fabric
Reference contrast-ratio perfomance with deep black levels
Excellent ambient light performance
Future-proof for extremely high resolution applications
Optical particles and substances are fusioned within the screen material
Close to unity gain material with perfect color balance and white field uniformity
No hot-spot or visible loss of gain at the screen edges
Resistent and stable over time front surface
This screen material is designed for reference video performance in applications with the presence of ambient light, or for rooms with light colored walls. It is also the perfect match for the latest generation of high brightness Home Theater projectors, providing excellent contrast ratio in ambient light applications, while maintaining no-compromise color uniformity and off-axis performance for which Screen Research projection surfaces are world-famous.
The 0.95 gain value of this ultra-high resolution grey screen material is the perfect balance to obtain excellent black levels together with reference color uniformity and no hot-spot effect.
This screen material is ISF certified and can be supplied on all Screen Research product families, excluding the following screen models: SLMF, CLCLT, CLCTS and CLIC.