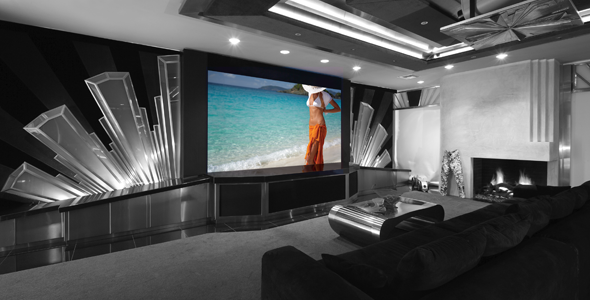 MultiPix™ Fabric


ISF certified screen fabric
Positive gain and contrast enhancing performance
Unique multi-layer technology
Perfect color balance and white field uniformity with no hot spots
Designed for use with all fixed matrix projectors
Compatible with a variety of ambient light conditions
Screen Research's ISF-certified MultiPix screen fabric provides the perfect solution for positive gain requirements and ambient light conditions. Its unique Multi-layer design provides the enhanced gain required for lower powered projectors and multi-purpose room use whilst maintaining perfect color balance and white field uniformity required for ISF certification.
In contrast to conventional gain coating techniques, Screen Research's proprietary Multi-layer technology offers application-specific flexibility combined with scientifically-controlled manufacturing. This gives consistency of performance and durability in use and offers 4K-ready detail resolution.
The dispersion and directivity characteristics have been carefully designed to offer positive gain performance without compromising the viewing angle and image quality. Its excellent light-rejection characteristics allow use in a wide range of environments and lighting conditions.